This is a sponsored post written by me on behalf of Tide® HE Turbo Clean™. All opinions are 100% mine.
You think laundry is boring? You haven't seen What's Up Moms secret to making laundry easier yet! They found the answer to conquering laundry once and for all…Tide® HE Turbo Clean™.
Every day around here seems like laundry day, especially when my sons play in the dirt or my husband comes home with armfuls of uniforms to wash. I don't want to spend forever doing laundry, and since it seems an overload of suds are what's slowing down the laundry process, I need a detergent made specifically for HE machines like I have.
HE machines clean differently- they use less water, lower temperatures, and different agitation, and extra suds are just slowing it all down, requiring longer rinse cycles and making laundry less efficient. Tide® was the first national detergent brand to offer HE formulas, and has done the testing necessary to prove the performance of this new line of HE Turbo detergents.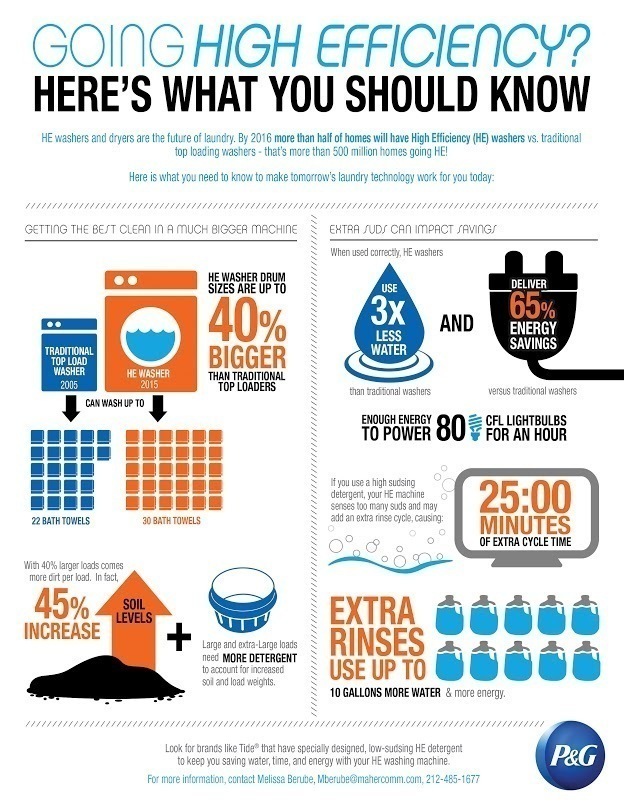 Now that you know to pick up Tide® HE Turbo Clean™, you may still be curious what others to do make laundry easier and a little more fun, so I'm sharing my laundry routine.
My Laundry Routine
1. Keep a flexible plastic hamper on every floor where clothes come off…in the bedroom and in bathrooms. Flexible plastic handles are easy to grab together so I can carry a basket in each hand and save trips to the laundry room.
2. Once all the clothes is in the laundry room I separate whites from colors, and towels and terry in a third section, all in separate piles on the laundry folding table. Delicates into protective garment washing bags.
3. The first load goes in, along with Tide® HE Turbo Clean™, and I return all the empty plastic hampers to their respective rooms.
4. I leave and take care of other chores while the wash is going, then return to place the washed clothes in the dryer and start the next load. Off I go again to get other things done.
5. Fold all washed and dried laundry at one time, and put into separate baskets for each room to put away.
My system lets me wash laundry only once or twice a week, saving time for more important things.
P&G Tide has partnered with "What's Up Moms", the #1 parenting channel on YouTube, to show consumers that Tide® HE Turbo Clean™ delivers a great clean from HE washing machines. What's Up Moms' video highlights the benefits of Tide® HE Turbo Clean™ in a very funny yet real way… us moms feel bogged down by what we see as a chore, but this boot camp inspired video shows What's Up Moms conquering laundry and saving time, something we can all do with the help of Tide® HE Turbo Clean™.
Less suds = less time and less energy wasted with extra cycles. Tide® HE Turbo Clean™ detergents use proprietary, quick-dissolving Smart Suds™ technology so you get less suds, and less wasted time and energy. Tide® HE Turbo Clean™ is available in Tide® liquid detergent, Tide Pods® pacs and Tide® powder formula. The HE Turbo Clean™ formula is the #1 recommended detergent by leading HE washer manufacturers.